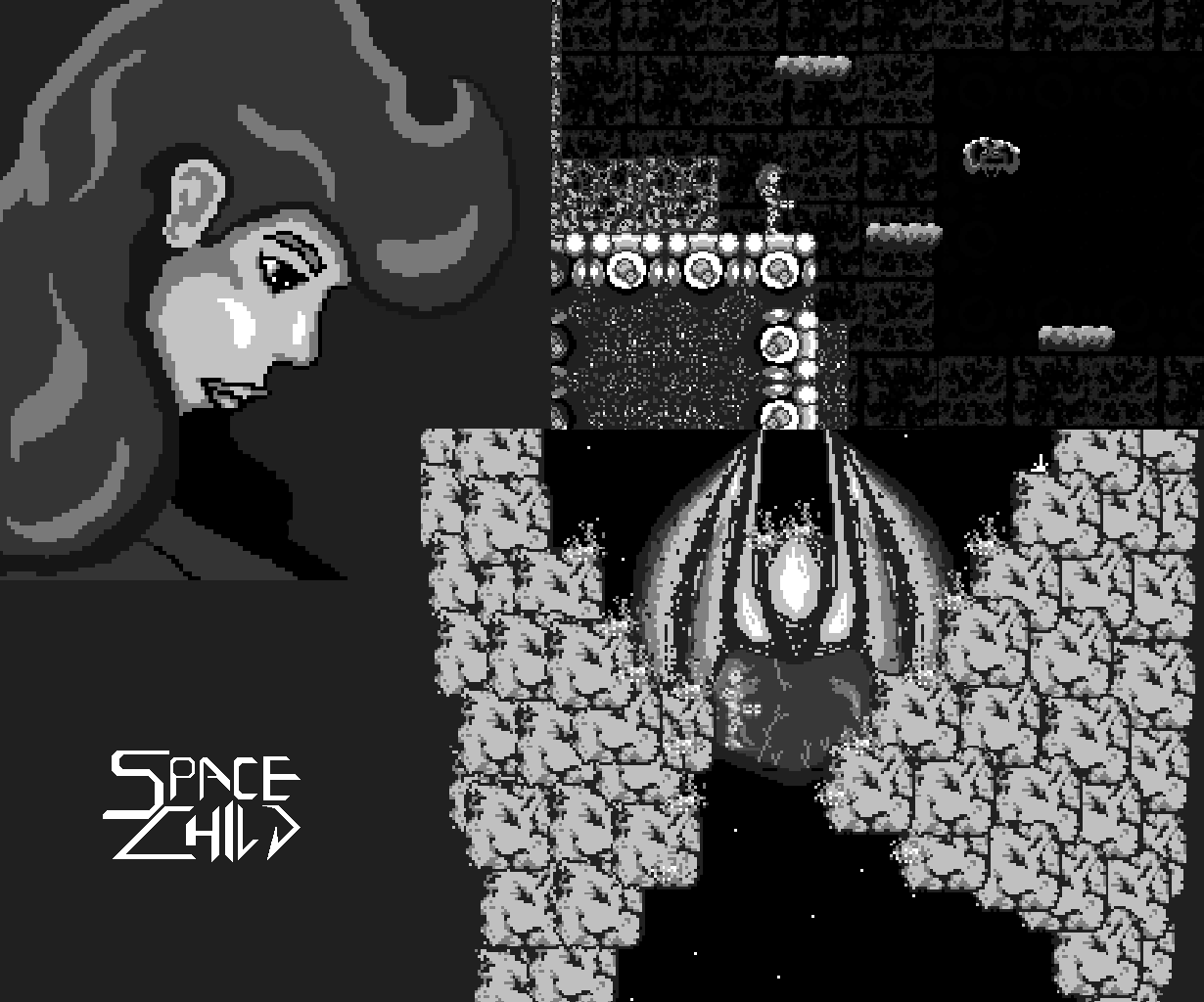 Space Child
A downloadable game for Windows
Space Child is a Metroid II inspired exploration platformer. Follow Penelope Ford, the last human in the galaxy, as she pursues the alien lifeforms who brought about Earth's destruction. Human life has been harvested. Ford's child was among those who were taken.


On the surface of a habitable asteroid planet you will:
Challenge three unique bosses.

Defeat over 20 different enemies.

Procure four powerful upgrades.

Collect over 25 health and ammo powerups.

And featuring over four hours of gameplay!
The Asteroid-Planet is teeming with life...it also hungers for your death. Pursue the aliens! Save the mother's child! And find vengeance!
Download
Click download now to get access to the following files:
Comments
Log in with itch.io to leave a comment.
I have started my journey into Space Child as Tyler, kicking balls and debating mushroom names.

this game is very reminiscent of Metroid II, which was one of my favorites for the old game boy system
i've just beat this game and the included map was handy enough for me to find my way around. unlike metroid II, the tiles in each area were different enough to distinguish on their own.
the game does have some quirks, most notably a lower framerate than usual and no knockback from enemies. this doesn't take away from gameplay much, but it does end up being a little less challenging than i'd prefer when everything runs in slow motion and you can tank damage during boss fights with no consequence if you fire fast enough
overall it was pretty enjoyable, with pleasant graphics and a good flow in backtracking with the level design
Thanks for the comment! Space Child is the first game I have completed. I'm now working on a spiritual successor of sorts titled Nakawak. Here's a boss battle (work in progress):


Keyboard Controls:
A and D : Movement
J : Shoot
L : Jump
Enter : Start/Pause Game
F2 : Load Game (Main Menu)
Esc: exit game


Xbox 360 Controller:
Dpad : Movement
A : Jump
X : Shoot
Start : Start/Pause Game
Select : Load Game (Main Menu)